The interdisciplinary consortium "Advanced UV for Life" that is managed by the Ferdinand-Braun-Institut comprises 49 partners - research institutions as well as industrial companies. These partners cover the whole value chain: from development, manufacturing, and systems integration to application and marketing of UV-LED based components, systems, and processes. Over 80 percent of them are located in the new German Federal States. From the capital region, institutions like the Charité, the Leibniz Institute for Crystal Growth, and Technische Universität Berlin contribute to "Advanced UV for Life" along with companies like CrysTec, LayTec, and OSA Opto Light. UVphotonics NT GmbH is a spin-off within the scope of the cooperation.
Objectives and Research Focus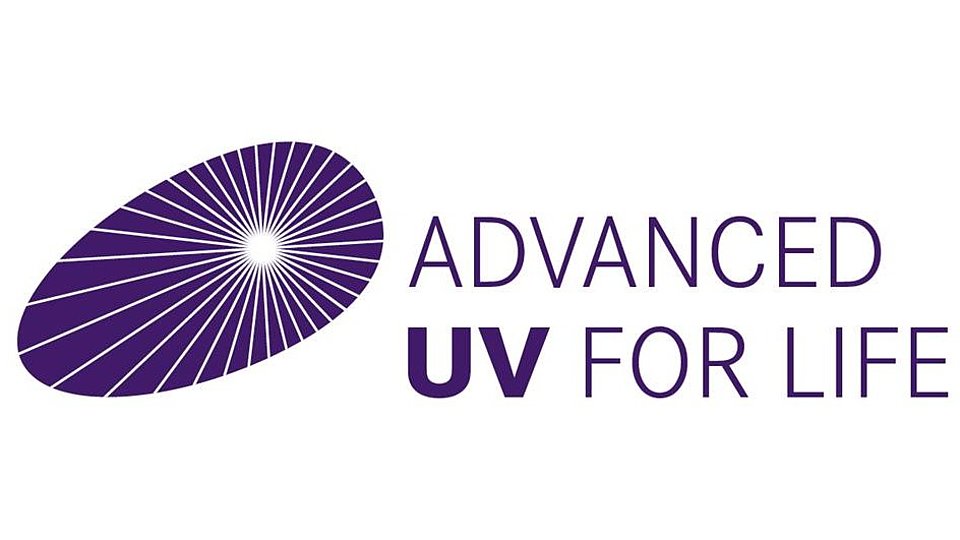 "Advanced UV for Life" aims at developing semiconductor light sources to open up new markets and expand existing ones for UV technology - from tailored semiconductor devices to assemblies and modules to the final application. The focus is on the development of light sources for the shorter UV wavelength range and on novel technologies to manufacture them. Due to optimum materials composition and structuring, devices shall be fabricated that emit narrow-band UV light with freely adjustable wavelength and with the required output power.
AlN substrates
Epitaxy & monitoring tools
UVB & UVC LEDs
UV photodetector chips
Mounting & packaging
Encapsulation technology
Actuation & control
UV metrology
in vivo sun protection
multi-resistant germs
Redox status in blood & skin
UVB phototherapy
Horticultural lighting
Secondary plant metabolites
Environmental analysis
DNA extraction & detection
Water purification
Surface decontamination
Air disinfection
Germ detection
2D & 3D UV printing
Lightweight construction
UV curing in production processes
UV lithography