We are looking for bright minds for research and development in high technology and provide training in three training areas: Microtechnology, Industrial Mechanics and Computer Science. Highly qualified employees are indispensable, especially in the technical area - they ensure that the processes in our cleanrooms and laboratories run smoothly and work closely with our scientists. Therefore, we offer up to four apprenticeships per year for future microtechnologists. The apprenticeship for industrial mechanics starts every three years with one apprenticeship position. We train IT specialists for system integration exclusively according to demand.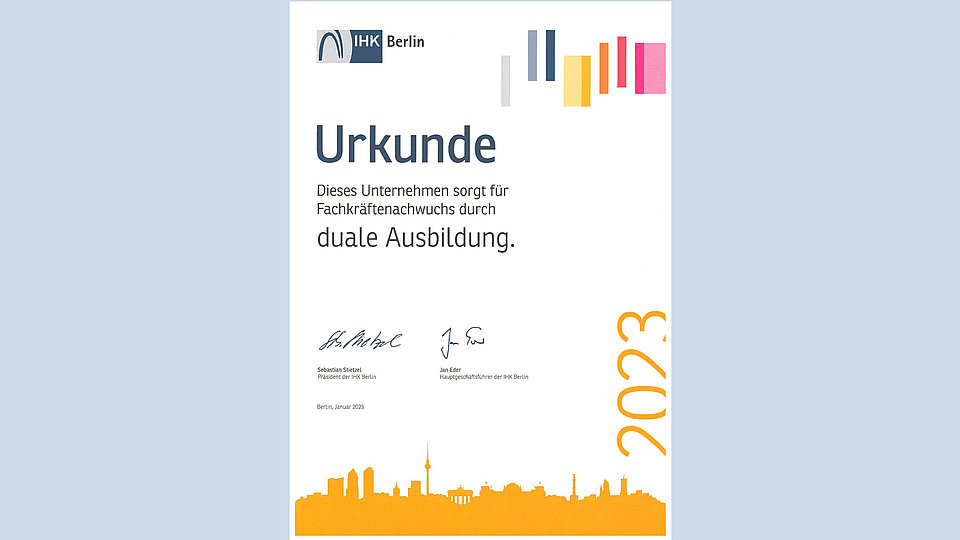 excellent support from our staff, who have an answer to every question
together we can do it - every apprentice has a mentor at their side during the training program.
state-of-the-art laboratory equipment and technology - with 2,000 m2 cleanroom and other laboratory areas
always experience something new - with us there are very different tasks with a lot of individual responsibility
training with a future - with very good employment opportunities after graduation
further training to become a state-certified technician after completing your training? We support that!
we live diversity - 370 people from 29 nations work at FBH, and in the last years three refugees have successfully completed their training with us.
salary according to TVöD, 30 days vacation
flexible working hours with core time
letter of motivation
curriculum vitae
your last two reports
proof of internship or other certificates/proofs (if available)
Upload your application documents online. To do so, click on the desired training occupation in our job offers. At the bottom of the page you will find the button "APPLY ONLINE". This will take you to the applicant management system, where you can create your profile and upload all documents.