High precision micro integration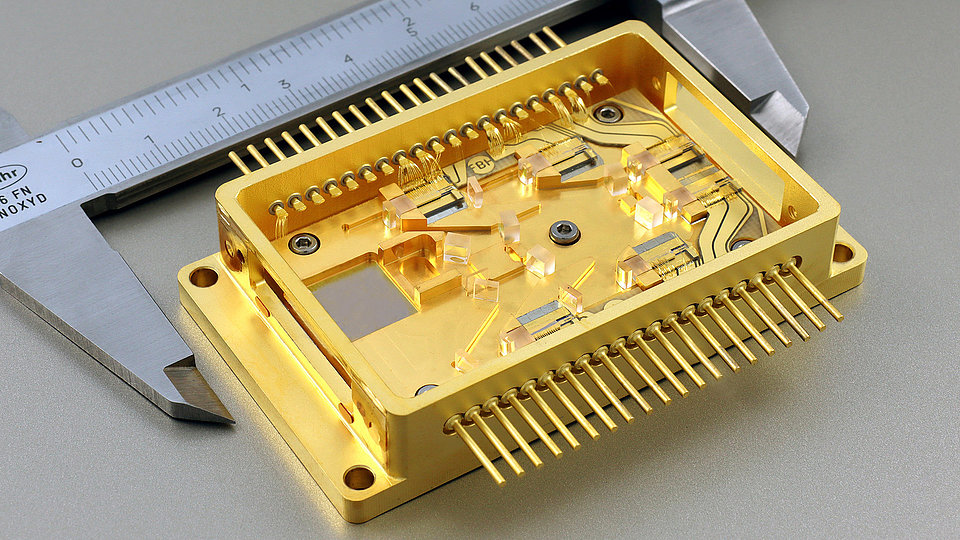 Manufacture in sub-µ area
With the help of our technology park, micro-integrated laser modules can be manufactured on request, which are unique in their field. We rely on a wealth of experience in module construction that has been successfully used for years and is constantly being further developed.
The underlying technology is based on the production of laser module inlays from special, highly thermally conductive and expansion-adapted alloys using a 5-axis CNC milling machine. The active laser elements are then placed on these inlays with a precision of up to 1 µm using high-precision bonding machines such as an FC150 from S.E.T..
Hermetically sealable housings equipped with thermo-electric cooling elements, specially developed for our laser modules, provide optimum protection for the laser inlays. Various vibration and drop tests have proven the robustness of our laser modules.