Research Fab Microelectronics Germany (FMD)
To reinforce the position of Europe's semiconductor and electronics industry within global competition, eleven institutes within the Fraunhofer Group for Microelectronics together with the Ferdinand-Braun-Institut and Leibniz institute IHP joined their forces. In a cross-location research factory for microelectronics, the partners bundle their resources and know-how in this field of competence. The aim is to be able to offer customers from large industry, small and medium enterprises, and universities the entire value chain for microelectronics and nanoelectronics in an uncomplicated manner and from a single supplier.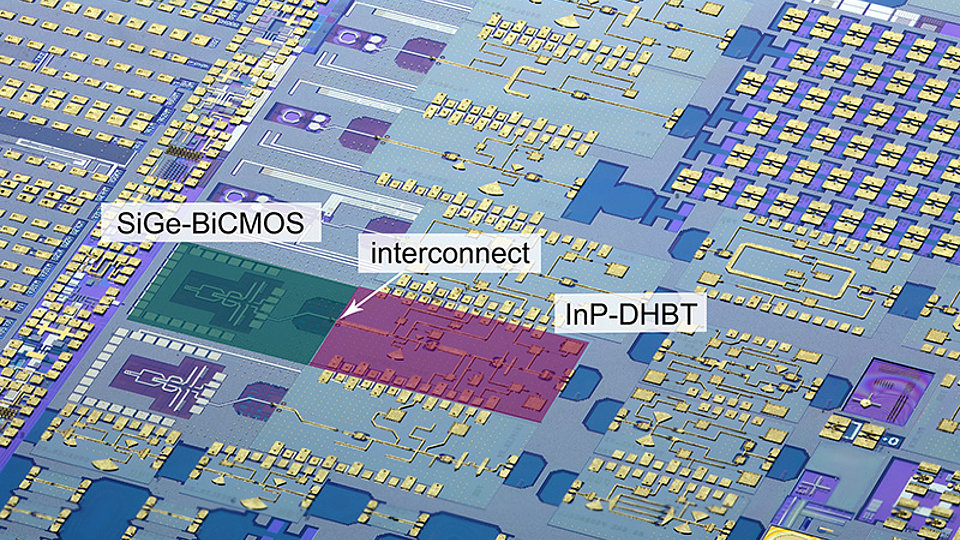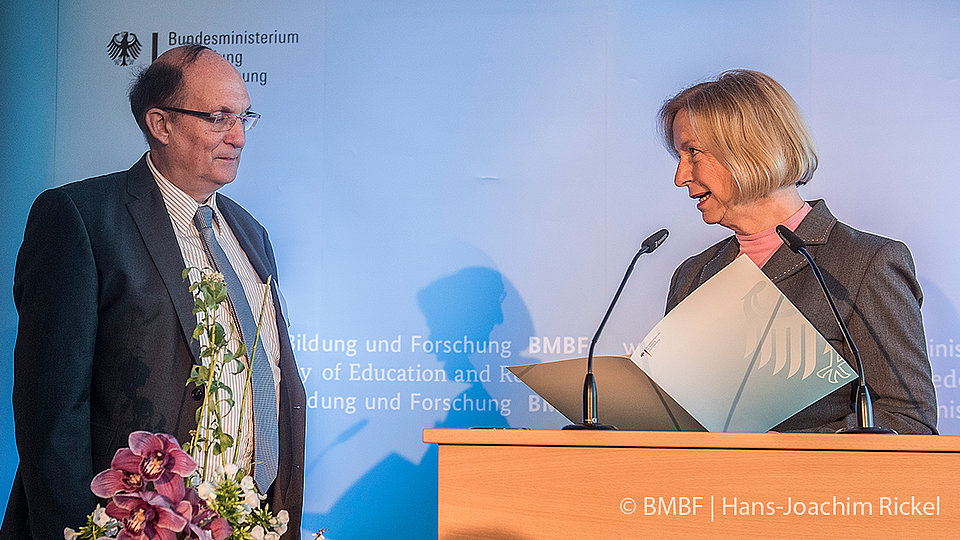 Within Research Fab Microelectronics Germany, FBH brings in its expertise in the development of energy-efficient semiconductor components. It researches novel materials and develops the required devices for applications like electro mobility, renewable energy, or mobile communications of the future. The institute also develops innovate devices for the terahertz region which target, for example, non-destructive testing and quantum technology, prospectively enabling data transfer free of eavesdropping and high-precision measurements. Moreover, FBH expands its existing cooperation with the Leibniz institute IHP and will set up an additional process line equipped with most advanced facilities that are capable of manufacturing GaN and InP circuit wafers on an industrial scale. This process line also involves the option to integrate InP circuits on silicon wafers jointly with IHP, thus combining the high output powers of indium phosphide devices with the complexity of silicon technology. In this way, high-performance RF modules can be realized on one chip, which is decisive for portable and economical systems applications.
More information on Research Fab Microelectronics Germany